About Us
Michael J. Vallillo, DDS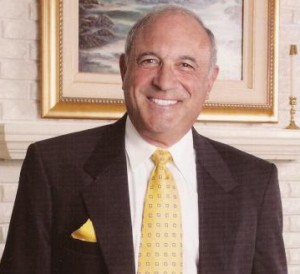 Dr. Vallillo earned his Bachelor of Science degree from La Salle University in Philadelphia. He went on to achieve his DDS (Doctor of Dental Surgery degree) from the University of Maryland, Baltimore College. Subsequently, Dr. Vallillo was stationed in Orlando during his service in the United States Navy as a lieutenant, furthering his dental skill. As an experienced general dentist, Dr. Vallillo focuses on restorative dentistry, implant prosthetics, and cosmetic dentistry. He is recognized as one of the foremost experts on using dental implants to restore function and aesthetics.
Dr. Vallillo has lectured nationally as well as internationally on occlusion dentistry, restorative dentistry, and implant prosthetics. He holds mastership status in the American Academy of Implant Prosthetics. He was a member of the International Congress of Oral Implantologists for 22 years. Dr. Vallillo is also a past president of the Orange County Dental Society, and he served as president of the Central Florida Occlusal Studies from 1980 to 1990. His numerous professional memberships reflect his commitment to the latest advancements in dentistry. Other memberships include the American Dental Association, the Florida Dental Association, the Central District Dental Association, the Florida Academy of Dental Practice Administration, the Academy of Osseointegration, the American Academy of Implant Dentistry, and the Florida Academy of Cosmetic Dentistry. Dr. Vallillo was also an original member of the American Academy of Facial Esthetics and is trained in providing Botox and dermal fillers.  Most recently, he was honored with membership in the International College of Dentists. Crediting his staff for providing outstanding support to his patients, Dr. Vallillo continues to help people achieve their dreams and expectations for bright, beautiful smiles.
Dr. Vallillo has four children. In his free time, he enjoys golfing.
As a dentist, Dr. Vallillo is motivated by a desire to improve the smiles and confidence of his patients:
"I believe the most rewarding aspect of dentistry is the emotional factor, not just the functional and health benefits patients achieve through corrective procedures. Through restorative dentistry, I strive to dramatically improve the quality of patients' lives by lifting their self-confidence and self-esteem, which has a positive carryover in all areas, from social situations to job performance."
– Michael J. Vallillo, DDS